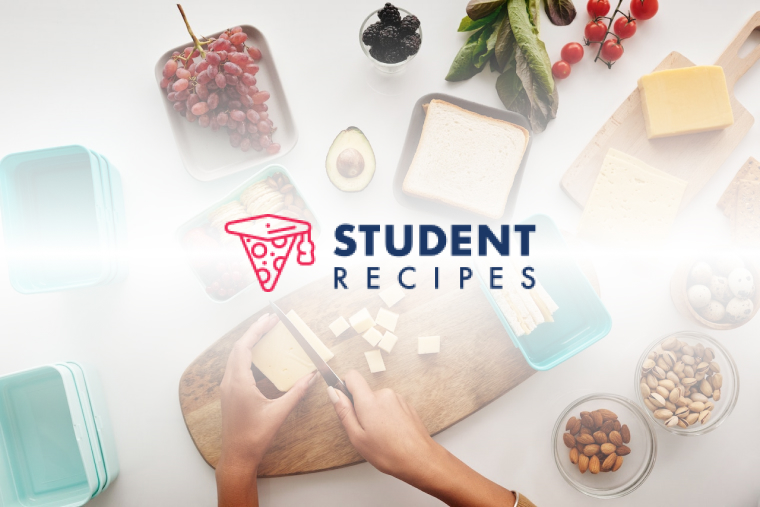 Eggless Vegan Brownies (makes 16)
No eggs? no problem, tasty, rich and flavourful brownies!
Ingredients
Instructions
STEP 1:
1.) preheat the oven to 175 degrees
STEP 2:
STEP 3:
2.)in a large bowl, combine the flour, sugar, cocoa powder, salt and baking powder. Pour in water, vegetable oil and vanilla; mix until well blended. Should resemble a glossy ganache type consistency spread evenly in a 9×13 inch baking pan.
STEP 4:
STEP 5:
3.)bake for 25 to 30 minutes in the preheated oven, until the top is no longer shiny. Let cool for at least 10 minutes before cutting into squares.
STEP 6:
STEP 7:
dust with icing sugar if you like
STEP 8:
STEP 9:
made these when i had no butter or eggs, they taste amazing, i promise you the picture does it no justice. I hope some of you try this out and enjoy it.
STEP 10:
STEP 11:
nutrition per brownie
STEP 12:
calories 280
STEP 13:
fat: 13g
STEP 14:
6 pro points (weight watchers pp)
STEP 15:
STEP 16:
STEP 17:
——————————————————–
STEP 18:
STEP 19:
please note that if you're used to baking brownies with eggs, butter, chocolate ect that have a fudgy consistency these arent going to be exactly like that, they're more of a dense cake, also bear in mind these arent milk chocolate brownies, so if you're not a fat of rich dark chocolate desserts, this recipe isn't for you i'm afraid.
STEP 20:
STEP 21:
but you could always add chocolate chips or nuts to your own taste