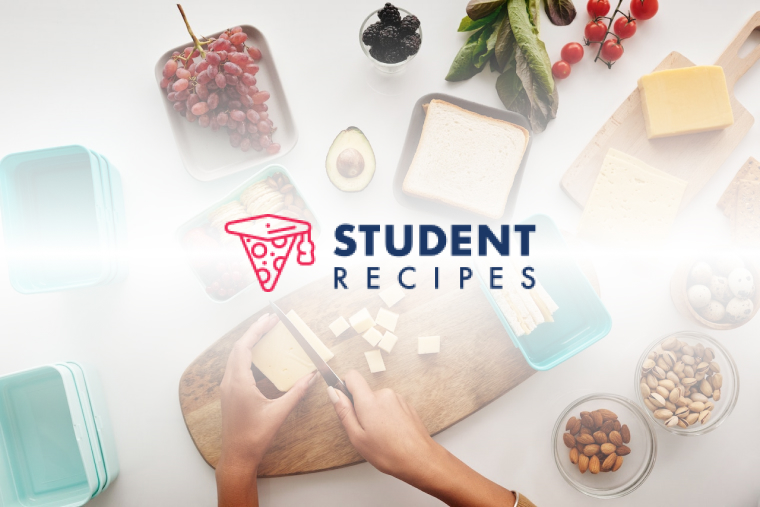 Cayanas
<5mins, vegeterian, mediterranean, super tasty
Ingredients
Instructions
STEP 1:
This is the fastest recipe that has saved me a million times as a student when I needed a fast feast for many people. It tastes amazing too…
STEP 2:
STEP 3:
– take a frying pan (or even a wok) and put in some olive oil (if you dont have olive oil just use any oil you have). Put it on medium-high heat.
STEP 4:
STEP 5:
– throw in a can of tomatoes or chop 2-3 tomatoes in there. mix them with the oil.
STEP 6:
STEP 7:
– if you have garlic throw it in now
STEP 8:
STEP 9:
– any other ingredients you like – throw them in
STEP 10:
STEP 11:
– when the tomato juice has almost evaporated (you can test it with a spoon and see if there is any liquid dripping) throw in the eggs.
STEP 12:
STEP 13:
– mix and put on high heat (for 30 secs or so)
STEP 14:
STEP 15:
– throw in cheese in smallest pieces possible
STEP 16:
STEP 17:
– mix until happy with consistency.
STEP 18:
STEP 19:
– add some hot red pepper (optional)
STEP 20:
STEP 21:
– eat!
STEP 22:
STEP 23:
——————————————-
STEP 24:
Super Addon Recipe:
STEP 25:
STEP 26:
This takes things a step further but needs an extra 5 minutes or so and some old dry bread (or breadcrumps)
STEP 27:
STEP 28:
– grate the bread into breadcrumps and mix with cheese. use the mix instead of the cheese in the recipe above.
STEP 29:
STEP 30:
If done right (give it a try) it should look like a pasta sauce mixed with parmesan cheese. Only it doesnt make your plates dirty 😉
STEP 31:
STEP 32:
– serve with a pickle on the side to impress