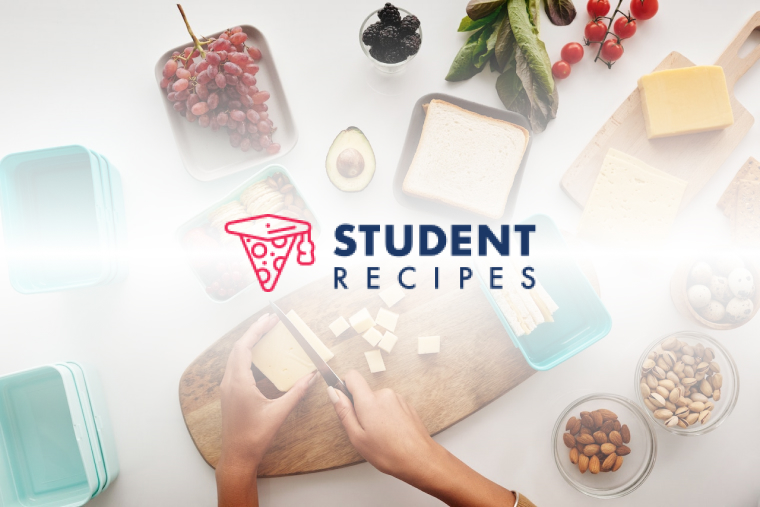 Easy Pizza Dough & Sauce
A simple pizza recipe that you can try at home!
Ingredients
Instructions
STEP 1:
Pizza dough instructions
STEP 2:
STEP 3:
1.) loosely combine water, sugar, and yeast in small measuring cup; set aside for 5 minutes until yeast begins to foam at the top.
STEP 4:
**if yeast does not foam after 5 minutes, your water may be too hot/cold, or your yeast might be expired.**
STEP 5:
STEP 6:
2.) combine flour, salt, olive oil, and yeast mixture together. Whisk until dough begins to form; combine rest of ingredients by hand.
STEP 7:
STEP 8:
3.) knead dough ball for 10 minutes or until dough is smooth and springs back after being touched. Do not overwork your dough!
STEP 9:
STEP 10:
4.) lightly coat dough ball with olive oil, place back in bowl, cover with towel/plastic wrap; let rise in a warm place for 30 minutes to 1 hour.
STEP 11:
STEP 12:
5.) dough should be doubled in size. Press/punch down the middle to release any air; lightly flour work surface and dough and flatten until it's 1/2 inch thick before adding your sauce or toppings.
STEP 13:
STEP 14:
6.) cook in oven at 500 degrees fahrenheit for around 5-10 minutes.
STEP 15:
STEP 16:
STEP 17:
STEP 18:
pizza sauce instructions
STEP 19:
STEP 20:
1.) empty tomato sauce into bowl.
STEP 21:
STEP 22:
2.) stir in onion powder, garlic powder, oregano (and turmeric).
STEP 23:
STEP 24:
3.) store leftover sauce in jar with lid for later use.