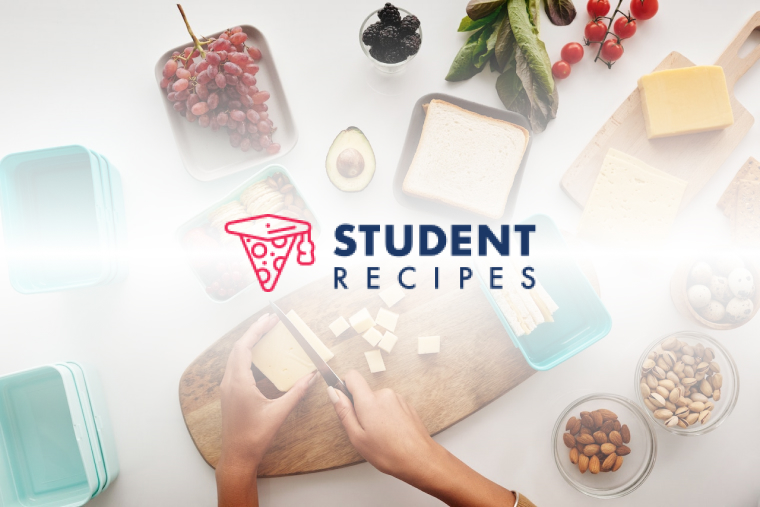 Odessa pistachio steak
French-Ukrainian fusion steak with couscous & pistachio
Ingredients
Instructions
STEP 1:
1) boil kettle, finely dice onions and tomatoes
STEP 2:
STEP 3:
2) melt butter and oil in large frying pan, add tomatoes and onions on a low/medium heat.
STEP 4:
STEP 5:
3) grate carrot and add to couscous, add boiling water and follow packet instruction. Should take about 10mins, take off heat if ready a bit early (but keep it covered)
STEP 6:
STEP 7:
4) put about 10-15 pistachios into a freezer bag and bash with rolling pin (or nearest textbook failing that).
STEP 8:
STEP 9:
5) your onions should be transluscent now and the and tomatoes a bit soft. Add a few capfulls of soy sauce, a generous splash of balsamic and 1/2 small glass of red wine, your pistachio crumbs and raisins (add raisins if you want it authentic Ukrainian). Sprinkle over half (maybe bit more) an oxo cube. Allow to simmer, sirring occasionally.
STEP 10:
STEP 11:
5) pan fry your steak after having melted a bit of butter in the pan. 3/4 mins each side usually does the trick.
STEP 12:
STEP 13:
6) Just before steak is done put couscous back on heat for a min if you had to take it off.
STEP 14:
STEP 15:
7) serve steak and cover with sauce (add more oxo to thicken it up if needs be), couscous on side. Garnish with dill if you have any.