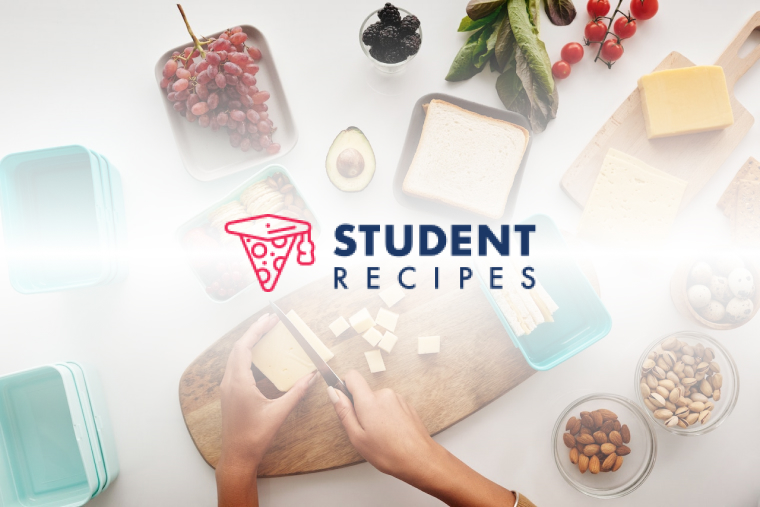 Pasta Sallad
20 minutes of your time in front of the fryingpan.
Ingredients
Instructions
STEP 1:
Start of by boiling water for the pasta, meanwhiles while heating, fry a chickenbreast filé in the fryingpan. Once the chicken is golden in colour, chop up the chicken into smaller peices and pour some honey (very little), then re-fry for half a minute in the pan again.
STEP 2:
When the water is boiling, add the pasta, along with a pinch of salt and a dash of olive oil. (if you prefer your pasta slightly salty, fry a couple of pieces of bacon in the frying pan whilst its still warm) (*Dito for chopped garlic"). When the pasta has cooked for c.a 10-13 minutes, drain the pasta and drensh with olive oil in and big bowl. Now add the chopped olives, the chicken, and the chopped tomatoes, mozzarella and the sunflower seeds in the bowl, and twirl around. season lightly with salt and pepper (depending on your own preference).
STEP 3:
Finally you add the bacon (if you decide to use it) and the fresh basil leaves on top of the sallad. The final touch is to sprinkle the olive oil on top.
STEP 4:
This dish is easy to serve strait away, or can be served after several hours, but the cooking and preperation takes no more than 20-25 minutes.
STEP 5:
Enjoy.
STEP 6: