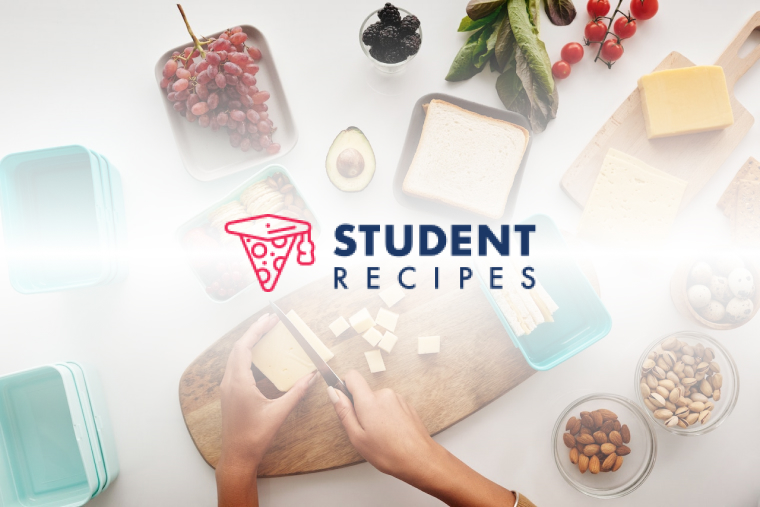 "eggs Ranchero" Wrap
A different take on regular old eggs that i sometimes have for dinner in a time crunch. enjoy!
Ingredients
Instructions
STEP 1:
1. Set a frying pan over low-medium (closer to medium) heat. While the pan is heating up, finely chop your red pepper and onion. Wait until the pan becomes hot, then add a small glug of olive oil. After the oil has had time to heat up, add the chopped red pepper and olive oil. Make sure to stir occasionally so that the veggies don't burn.
STEP 2:
STEP 3:
2. While your pepper and onion are sauteing, crack eggs into a bowl and add a splash of milk. Use a fork to mix it up, scrambled-egg style.
STEP 4:
STEP 5:
3. When the onions begin to "sweat", add the egg mixture to the pan. Don't stir right away; let the egg start to cook around the edges of the pan. Season with salt and fresh cracked pepper.
STEP 6:
STEP 7:
4. Once you see that the edge of the egg is cooked, push the egg around a little bit, flipping large pieces over as they cook. Some people like their egg more "chopped up", but i find it works best to try and keep the scrambled egg in larger pieces. It makes it easier to assemble the wrap.
STEP 8:
STEP 9:
5. When the eggs are cooked through, transfer the cooked egg into the middle of your wrap, but don't turn off the stove (you still need it!). Sprinkle 2/3 of the grated cheese on top of the egg. Fold in both the sides, then while holding the sides in, roll the wrap up until there is only about an inch of "edge" left. You want to put the rest of your cheese here, then continue rolling. This will help the wrap to stay "rolled" once the cheese melts.
STEP 10:
STEP 11:
6. Place the wrap into the still-hot frying pan with the exposed edge on the bottom. Allow the bottom of the wrap to brown (usually takes about a minute or so), then roll onto other side and allow to brown.
STEP 12:
STEP 13:
7. Use a sharp knife to cut the wrap in half for serving. I usually serve with a mixture of ketchup and a splash of frank's red hot sauce, but salsa works well, too.
STEP 14:
STEP 15:
note: if you're an avocado lover (which i am…), try placing sliced avocado in your wrap for a twist.