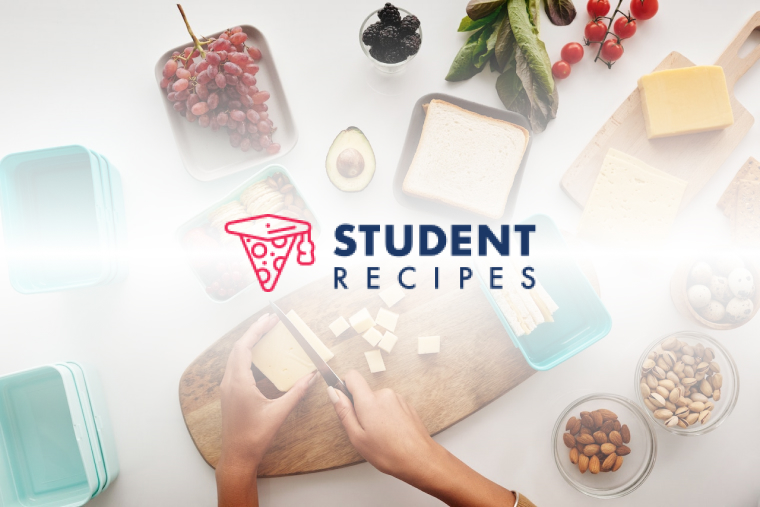 Roasted Pepper Soup
Really cheap, easy and soooo tasty!
Ingredients
Instructions
STEP 1:
1. Chop up the peppers into large chunks and peel the onion(s) before cutting them into quarters. Arrange on a baking tray and drizzle over lots of olive oil and a couple of pinches of salt and pepper. (add a drizzle of balsamic vinegar if you have some but its not essential)
STEP 2:
STEP 3:
2. Roast these in a preheated oven (180 degrees centigrade) for or 45 minutes or until soft with a little colour.
STEP 4:
STEP 5:
3. Once they are roasted, tip the whole lot (seasoned oil inc) into a large pot on a medium heat. Peel and crush the two garlic cloves and add these to the pot. Cook it all on a medium heat for 2-3 minutes then add the stock. Simmer for 10-15 minutes.
STEP 6:
STEP 7:
4. Blend the ingredients using a hand blender in the pot, after turning the heat off. Blend until smooth. When the soup has cooled for a couple of minutes, add the yoghurt (or cream) and any extra seasoning to taste (a teaspoon of balsamic vinegar at this stage is also good if you have it). Stir and serve!
STEP 8:
STEP 9:
This soup is great with croutons or grated cheese on top (or both!)
STEP 10:
STEP 11: