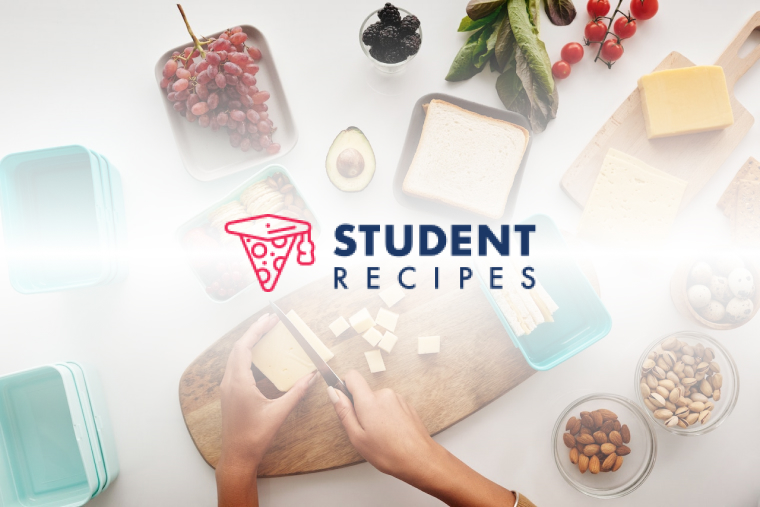 Spaghetti and Meatballs
…with peppers and onions, in a tomatoey goodness.
Ingredients
Instructions
STEP 1:
For the meatballs:
STEP 2:
Finely chop your onion – the finer the better.
STEP 3:
Finely chop the garlic and place both onion and garlic in a large mixing bowl.
STEP 4:
Add the mixed herbs, the beef stockcube and the breadcrumbs. (For breadcrumbs grate at least one slice of bread on the side of your cheese grater with the smallest slices).
STEP 5:
Add the minced beef and mix together with your hands.
STEP 6:
Take a small handful of the mixture and make into small meatballs.
STEP 7:
STEP 8:
Slice up the green pepper, the red pepper and the red onion into thin strips.
STEP 9:
In a hot frying pan, place the meatballs so they are evenly spread out.
STEP 10:
Add the sliced peppers and onion strips into the same pan.
STEP 11:
Preferably with tongs, turn the meatballs over once the bottom sides become cooked and brown.
STEP 12:
Keep turning the meatballs over every few minutes.
STEP 13:
STEP 14:
Add the tinned tomatoes and a couple of tablespoons of tomato purée.
STEP 15:
Mix the tomato sauce around to cover the peppers, onion and the meatballs.
STEP 16:
STEP 17:
Leave to cook, turning every few minutes (do not be too rough with the meatballs or they will break) for a good 15 minutes or until thoroughly cooked inside (cut one open and check to see if it is meaty brown and piping hot.)
STEP 18:
STEP 19:
Cook the spaghetti in a pan of boiling water for 10 minutes, drain, serve on a plate and add the meatball concoction.
STEP 20:
Eat and enjoy.
STEP 21: